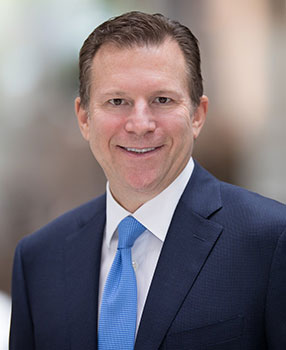 Dr. Richard Newman, a native of Livingston, went into private practice with his father, Dr. George Newman, in 1995. Dr. George established the practice more than 50 years ago and is internationally recognized as the first orthodontist to bond orthodontic braces to teeth. He is regarded as a pioneer of dental bonding and a leading innovator in modern orthodontics. Dr. Richard is proud to continue the tradition of his father, and is dedicated to providing the best quality of orthodontic care available.
Education
To continue his commitment to providing the highest level of orthodontic care to his patients, Dr. New man attends continuing education courses through Columbia University Orthodontic Alumni Study Group, Spear Study Group, and Seminars for the Advancement of Dental Excellence. Through this, he stays informed of the most up to date orthodontic techniques and advancements.
In the Community
Dr. Newman strongly believes in giving back to the community. He is chief orthodontist for the Regional Craniofacial Center at Cooperman Barnabas Medical Center. As a member of this interdisciplinary team, Dr. Newman volunteers his time to provide care for individuals who suffer from cleft lip and palate problems. He has published articles in many professional journals, including the American Journal of Orthodontics and Dentofacial Orthopedics. As chairman of Children's Dental Health Month, Dr. Newman speaks to students at local schools about the importance of good oral hygiene.
Professional Affiliations
Outside the Office
Dr. Newman and his wife have three children. When he's not spending time with his family, he enjoys boating and waterskiing.